Published on
Wed, 08/10/2022 - 11:41
In 2022, Liberty Vietnam is privileged to receive another two honored awards by Insurance Asia Awards: International General Insurer of the Year – Vietnam, and Auto Insurance Initiative of the Year – Vietnam. This is the 3rd award that Liberty Vietnam has received in 2022, acknowledging the continuous efforts to deliver a best-in-class customer experience.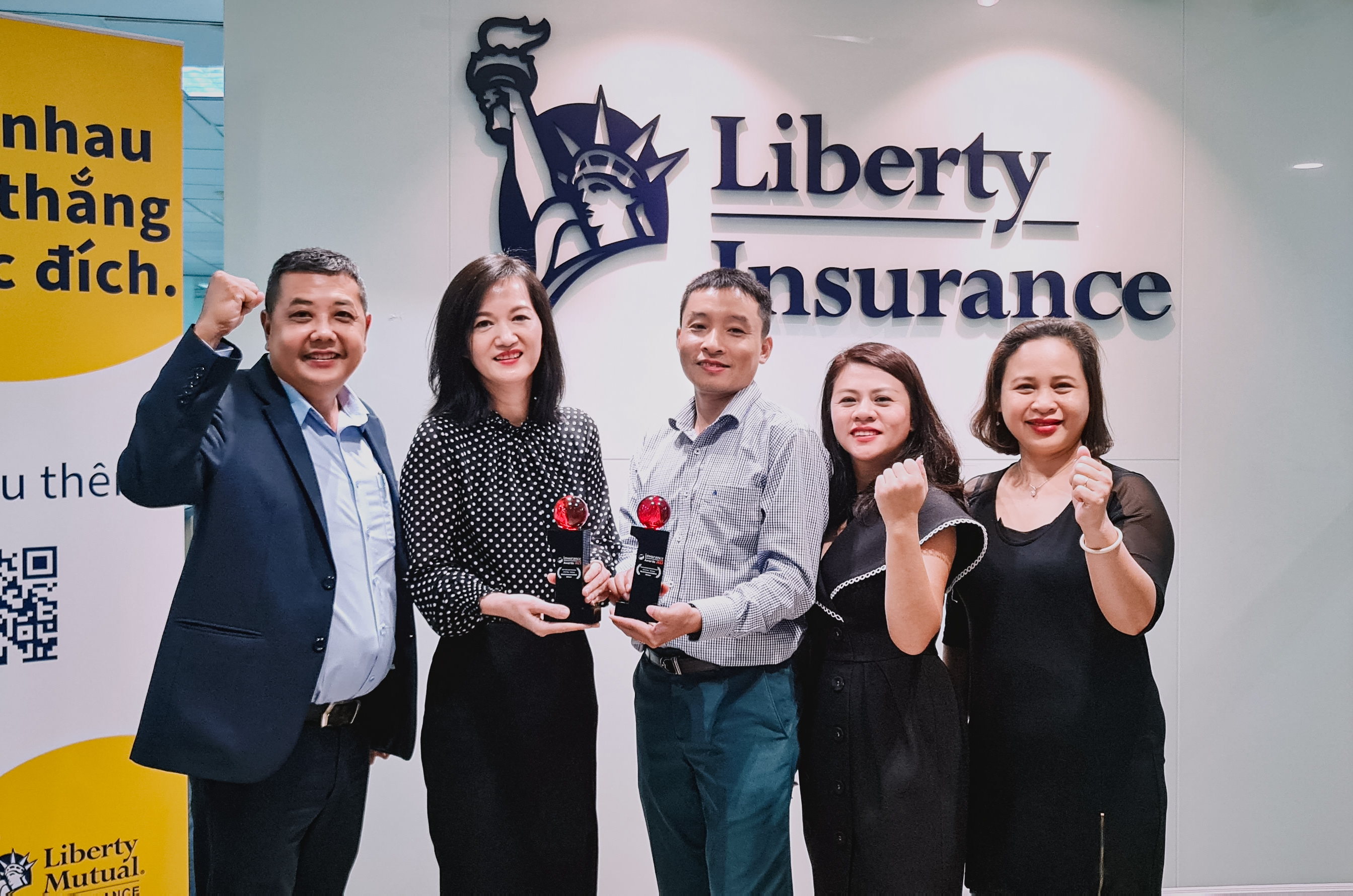 Liberty Insurance team with the IAA winner trophies
Coupled with the 2022 award for "Outstanding Innovative Products and Services Award" from IDG Vietnam, these two awards from Insurance Asia Awards are testament to the efforts by Liberty Insurance to provide innovative products and services to customers, partners, and intermediaries. These two awards also acknowledge Liberty Vietnam's continuous efforts to deliver the best-in-class customer experience across all its channels.
The Insurance Asia Awards is a prestigious award hosted annually since 2016 by Insurance Asia, the definitive magazine for Asia's insurance leaders. The award program recognizes insurance firms that have successfully navigated various market challenges whilst keeping clients satisfied.
At Liberty, we understand that customers may have varied needs as they aim to protect their families, businesses, and assets. We provide a range of comprehensive products and services, including some which may be tailored to the specific needs of the customer.
Since entering the Vietnam market in 2003 and being awarded a license to operate as a 100% U.S. owned general insurer in Vietnam in 2006, Liberty Insurance has invested in our capability to deliver superior distribution, underwriting and claims services to our partners, intermediaries, and customers. In 2010, Liberty Insurance Vietnam pioneered an end-to-end digital quote and purchase experience for customers and intermediaries.
Liberty has offered innovative and affordable products to ensure customers receive quality protection and peace of mind with a comprehensive range of personal and commercial insurance products – allowing customers to enjoy their travel overseas, get proper medical care at home and abroad during their travels, as well as drive their vehicles and run their businesses with the confidence and knowledge that they are protected by one of the world's largest global insurance companies.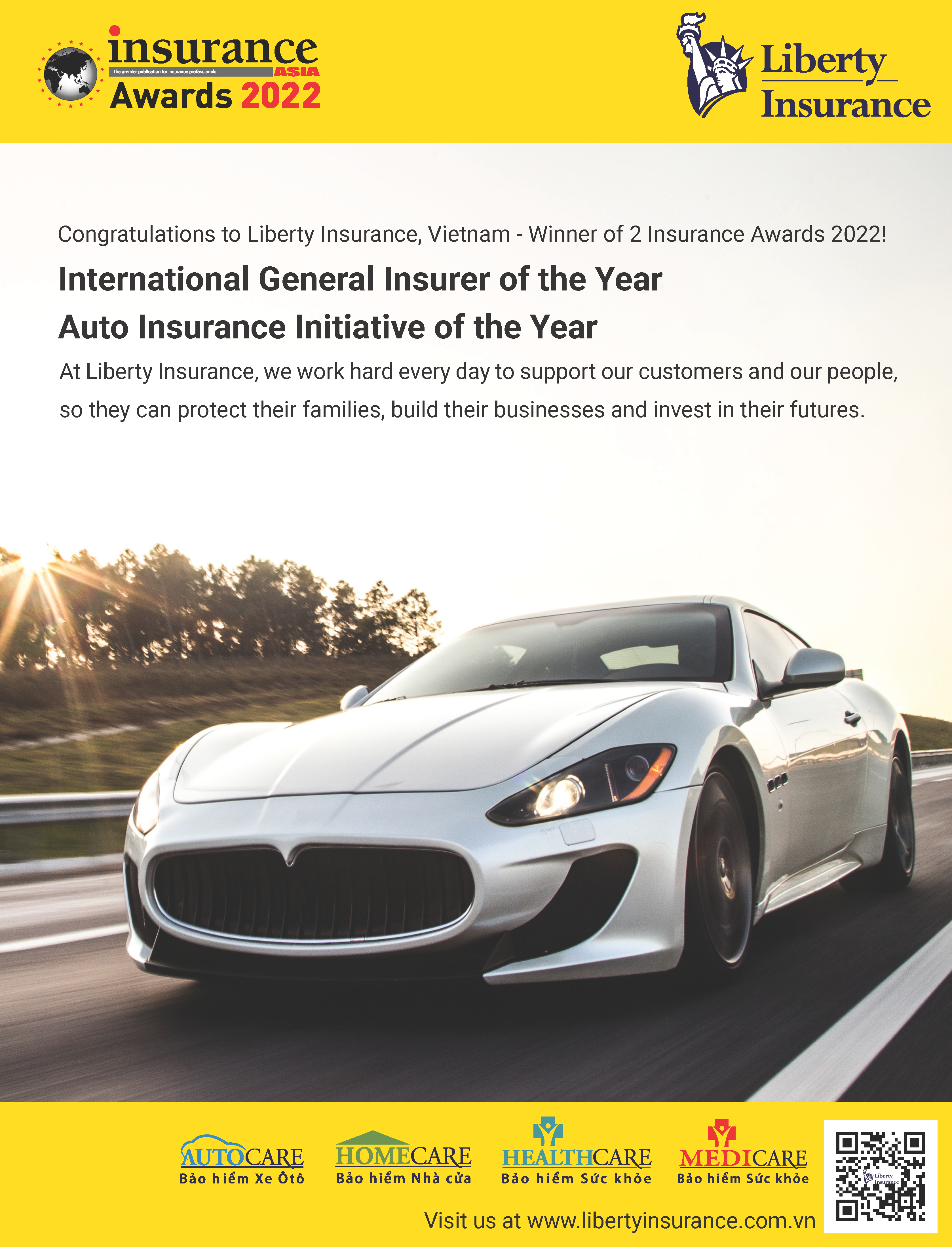 Liberty Insurance Vietnam on Insurance Asia
"At Liberty, we believe in offering innovative insurance products supported by quality service to our customers, partners, and intermediaries. We continually strive to improve our products and services and adapt to the changing needs of the market and our customers. We believe in providing excellent insurance coverage coupled with a seamless claim process, aimed at providing a hassle-free experience for our customers. To achieve this, the team at Liberty Insurance combines our global expertise with local knowledge and experience, supported by a robust digital ecosystem and customer-centric philosophy," said representative at Liberty Insurance Vietnam.
"We are honoured and privileged to receive these awards and we shall continue to elevate our insurance offerings and service so that our customers, partners, and intermediaries can embrace today and confidently pursue tomorrow."