Published on
Mon, 08/07/2023 - 15:28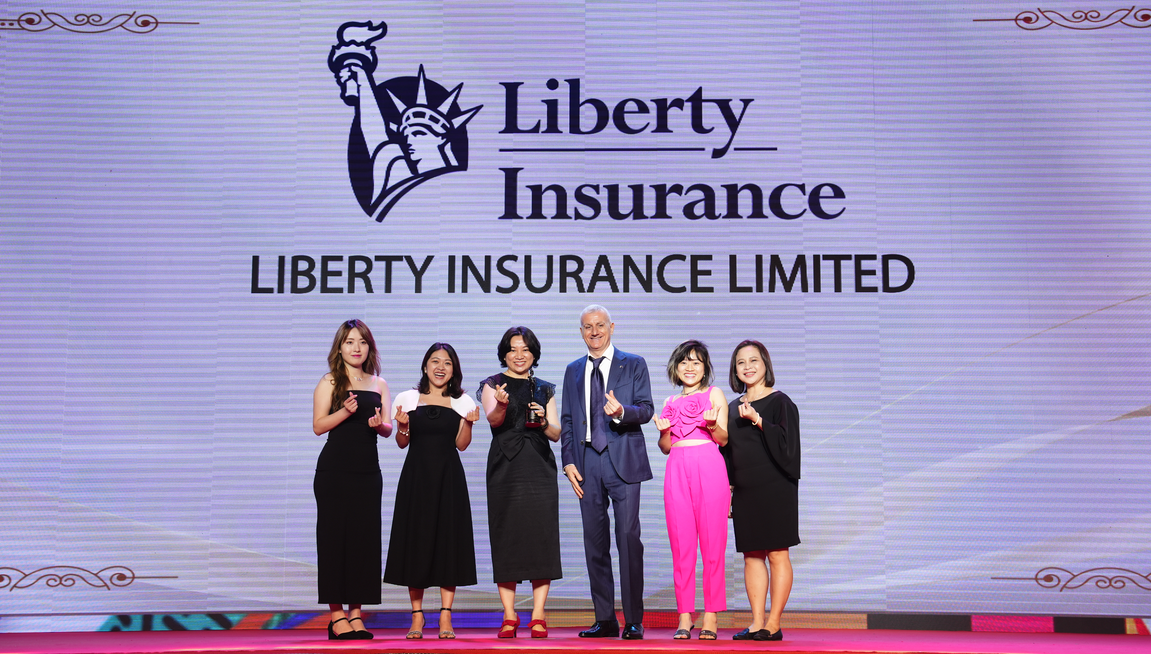 Liberty Insurance Limited, a subsidiary of Liberty Mutual Insurance Group with the headquarter located in US, has been recognized by the region's leading prestigious HR magazine - HR Asia and became the first non-life insurer in Vietnam to become an award recipient of Best Companies to Work for in Asia 2023. With this award, Liberty Insurance is honored on the "regional map" of companies and organizations with the best culture and working environment in Asia
Liberty Insurance's Chief Talent and Operations Officer, Asia Market, Celine Rose expressed her joy and spoke about the importance of human resources in the company's success and development: "Winning the Award caps many years of hard work put in by the HR team. They've always stayed focused, especially with the many challenges and changes that have taken place at both the industry and company levels. I'm especially proud of them because they know that their work – guided by our Identity and Values - contributes to the overall employee experience and makes Liberty a great place to work in."
"At Liberty Insurance, we believe progress happens when people feel secure. Liberty Insurance aspires to be a company where our staff across the globe feel included and that they belong. We are a company that values diversity not just in our words, but also in our actions. We want to bring our Values to life and in our long-term strategy."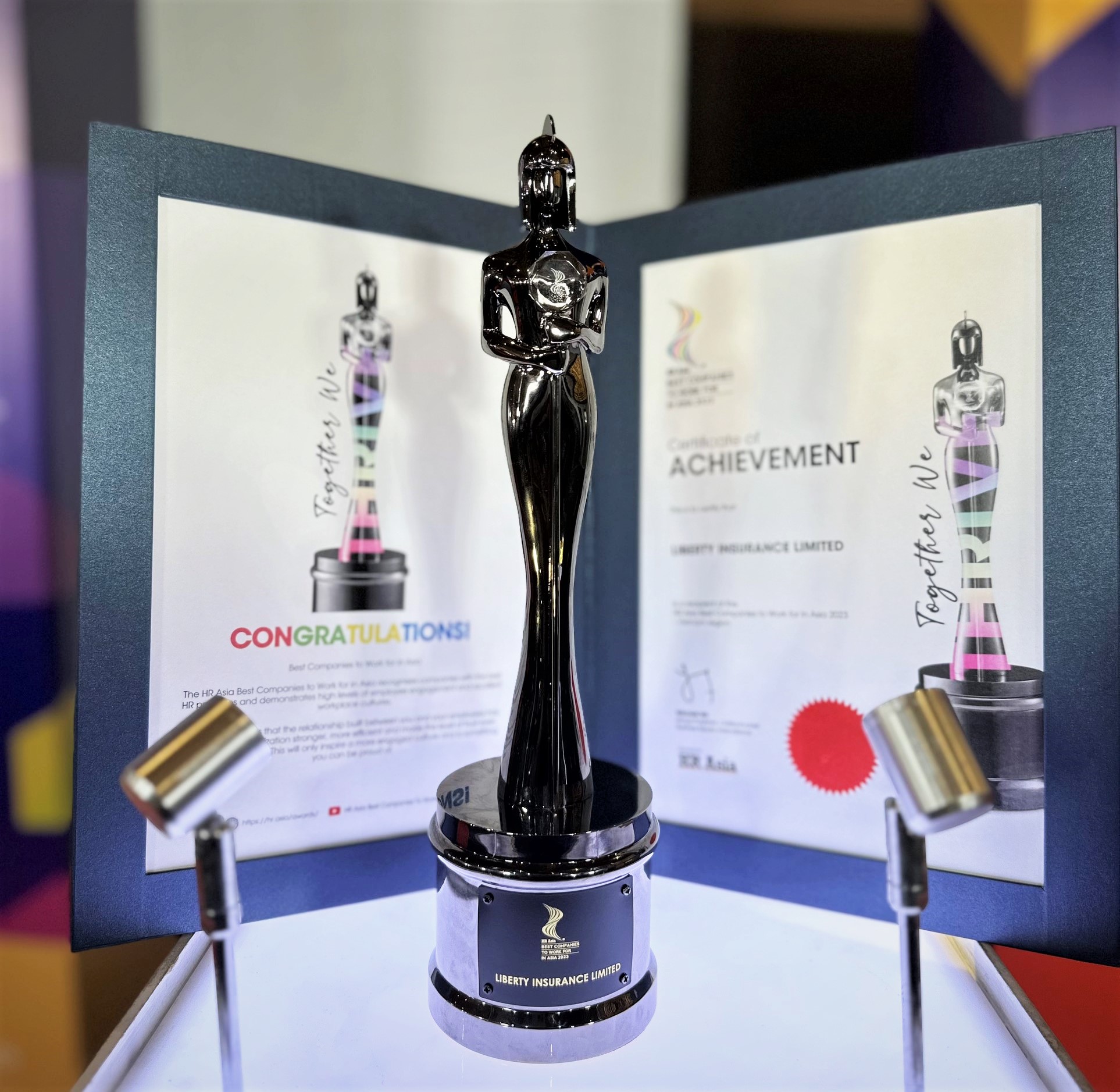 Hosted by HR Asia magazine, "HR Asia Best Companies to Work for in Asia" is an awards recognition program for organisations that have been identified by their employees as Asia's employers of choice and ascertain the best employers to work for. The award is targeted at companies across Asia and recognises companies with the best HR practices and demonstrates high levels of employee engagement and excellent workplace cultures.
As part of the judging process, the judging panel included experts in the field who conducted a direct interview with leadership from the participating company to assess the company's human resources vision, strategies. The survey results, along with Liberty Insurance's achievements based on a sound HR strategy, resulted in Liberty Insurance being named the "Best Companies to Work for in Asia - Vietnam Chapter 2023", becoming the first non-life insurer with this accolade.
Over the past 100 years, Liberty Mutual Insurance has been committed to helping people preserve and protect what they earn, build, own, and cherish. With rich experience and a solid foundation from Liberty Mutual Insurance, Liberty Insurance Limited has developed policies to attract talent, develop human resources, and offer competitive and effective benefits and compensation. As one of the first foreign non-life insurers present in Vietnam since 2003, Liberty Insurance identifies human resources as the core factor in the development and implementation of comprehensive protection products, helping customers to "embrace today, confidently pursue tomorrow".
Providing competitive remuneration and staff retention policies, and ensuring that all ten offices and branches across Vietnam have a modern and standard working environment, Liberty Insurance aims to create a cohesive community for its more than 320 highly specialized employees, helping them feel secure and allowing them to seize opportunities for advancement and development. Liberty Insurance was also one of the first companies in Vietnam to apply a flexible and hybrid working policy. This allows employees the ability to have a work-life balance while contributing to the company's objectives. As a result, Liberty's customers, partners, and intermediaries will enjoy the best protection products and receive dedicated service.
The unique experiences and strengths of every staff of Liberty are the key factors that have helped the company stand out in the industry. Some of Liberty Insurance's recent achievements include being the first non-life insurance company in Vietnam that allows customers to buy insurance online (2020), receive a comprehensive auto insurance quote from AutoCare in just 1 minute, and buy TravelCare international travel insurance after only 4 simple steps of entering information on the website (2023). The company has also continuously received high praise from prestigious organizations such as being the first non-life insurer to win 4 IDG Oustanding Financial Service Awards (2021 - 2023), and the only Vietnamese non-life insurer with 4 wins in a row at Asia Insurance Awards (2022 – 2023).